Posted on
Basketball Tournament Results In Busy Days For Culbertson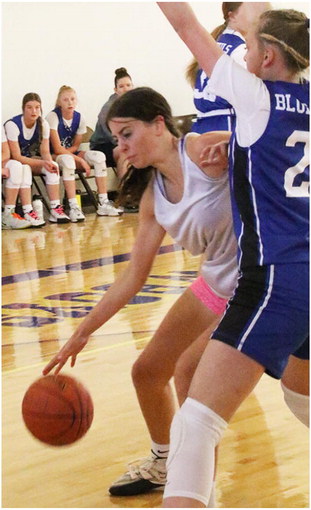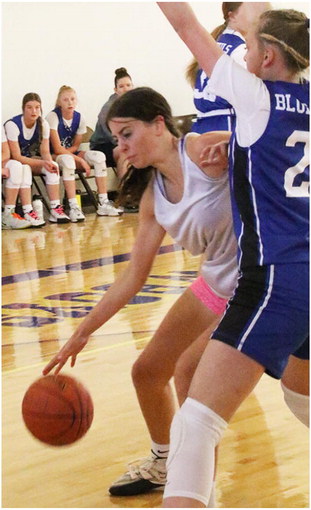 A dream by Culbertson native Valli Hauge has turned into a very busy annual weekend in the Culbertson community. Four years ago, Hauge wondered why Culbertson didn't have a summer youth basketball tournament while successful tourneys were being conducted outside of the region.
"I wanted my kids to be playing and there weren't any high school tournaments in the area," Hauge explained.
In that first year, about 28 teams took part for a basketball tournament in Culbertson.
This past weekend, 42 teams ranging from third grade through high school participated. Hauge added that another 15 teams were placed on a waiting list.
The high school girls' division attracted the most interest with 12 squads.
The teams came from as far away as Bismarck and Minot.
"It's really good for our town," Hauge said. "Our businesses are great for supporting us."
She noted that hotels and the fairgrounds were at capacity. Restaurants in the community were busy as were Saturday's garage sales. The tournament consisted of 74 games.
Hauge said 40 families from Powers Lake, N.D., came and stayed for the weekend and there was one time from Regina.
The tournament is also a big plus for the school itself. Hauge said the event raises between $17,000 and $20,000 annually. Those funds go back into Culbertson's athletics including helping pay for high school uniforms and sponsoring free basketball and volleyball camps. Scholarships are also awarded.
"We work with Mr. Solem where there are needs for high school athletes," Hauge said. Activities director Dave Solem noted, "It helps reduce the financial burden of the school's athletic department."
Many area basketball minded individuals also help out by volunteering their time to officiate the large slate of games. Sponsors weren't only Culbertson businesses but also ones from Williston, Sidney, Bainville and Plentywood.
Hauge explained the work for the tournament starts already in February. With her daughter, Makena, entering her senior year, Valli says that she will continue to be a volunteer for the tournament, but other parents are ready to step up to take on larger roles.