Posted on
After Serving In Military, Dupree Now Helps Area Veterans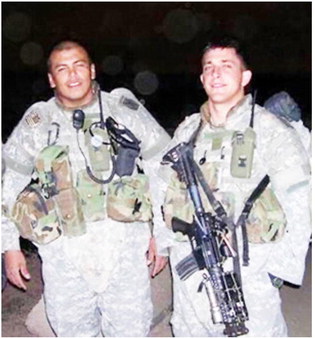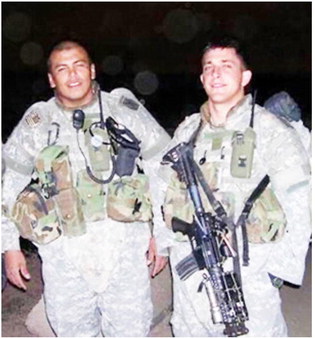 With Memorial Day set for Monday, May 30, it's an important time to remember those who made sacrifices for our country through their military commitment.
Area resident Jestin Dupree is one of those individuals with a long military career. After graduating from Poplar High School, Dupree served in the U.S. Army for almost 17 years.
"I wasn't ready to go to college at that time," Dupree said. "It was either college or going to the military, and the 90s were pretty peaceful times."
It turned out, however, that Dupree experienced many tours overseas during his time in the military. His service included being in Bosnia during 2001, Afghanistan in 2003, and Iraq in 2005, 2007 and 2010.
"It was interesting," Dupree said of his service.
His duties in Iraq included patrolling with the Bravo Infantry. "Our job was to patrol our sectors all the time," Dupree said.
Luckily, he avoided injuries during his service, but he lost quite a lot of friends in combat and that brings back bad memories. "That's something I'm still struggling with. I got extremely close to being injured," Dupree noted. After his service, he used the GI bill to attend Fort Peck Community College.
He is pleased that he can assist other veterans through his current job with the tribal veterans affairs program. His duties include driving veterans from point A to point B for medical treatment.
"The Fort Peck tribes does really well in this area for paying for the gas to help these veterans," Dupree said.
Trips through the service include going to Billings, Glasgow, Williston, Great Falls and Fort Harrison. Veterans should call 406-768-2354 for more information. It's preferred if veterans reserve rides three or four days prior if possible.
"Sometimes, we take two or three veterans in one trip to Billings," Dupree said. "It's important for them to reach out for the help. It's a tool to use."
At other times, veterans might just need some groceries to be delivered or just want a friend to reach out to on a lonely day.
"It's a real rewarding job to work with these older veterans," Dupree said. "It's good to be able to visit with veterans. I enjoy this job."
He feels it's important for people to especially recognize the service of veterans on Memorial Day. The Fort Peck tribal veterans affairs program places flowers at all cemeteries on the reservation.
"It's just a time to reflect on individual service and the people's sacrifices," Dupree said of Memorial Day.