Posted on
Lustre School Celebrates Graduates During Ceremony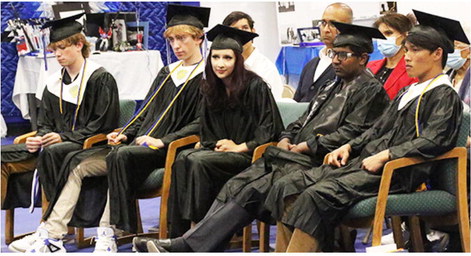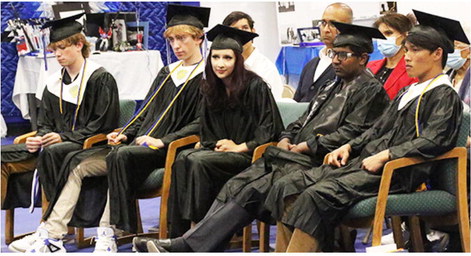 With appreciation of what Lustre Christian School provided them, five students graduated from the high school on Sunday, May 15.
Salutatorian Kaleb Hoversland said that during the past four years, he and other students learned a great deal whether it was in chapel or math class.
"We learned how to handle things through Christ," Hoversland said.
Other lessons have included never giving up and learning the importance of hard work. He said they are ready for challenges.
"The world doesn't care if you like tests or not," Hoverland said. He added the good news is that Lustre Christian has prepared them for challenges.
Valedictorian Sean Uy mentioned the projects that students completed during their high school days.
"Lustre Christian is a great school and it's been a privileged to attend," Uy said. "I'm so thankful to have been part of the Lustre community for the past four years."
Uy said he is most thankful for his lasting and sincere relationship with God. "Lustre has taught me in the last four years not to be afraid of what I believe in."
The graduating class included Kaleb Hoversland, Kolden Hoversland, Rebekah Jossart, Arun Ramnarace and Sean Uy. Ron Reddig, who graduated from the school in 1974, provided the commencement address. He has served as a coach at the school for many years and was recently selected the Northeastern Montana Athletic Director of the Year.
Reddig told the graduates that God has given us all gifts to use in their lives. He stressed to listen to God to lead them through life and trust God to direct their lives.
He noted that 10 percent of life consists of events that happen and 90 percent regards how you reach to these events. Reddig said people should remember that God is with them in all things, good or bad. "Happiness is a choice, not a result," he said.
He urged students to serve others and become volunteers. He told them to keep a faith scrapbook.