Posted on
2021 Review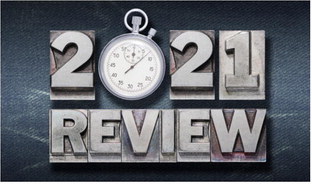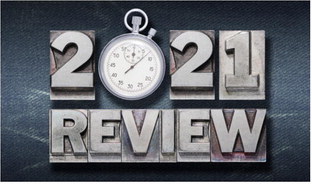 The following are highlights from the previous year in the pages of the
Northern Plains Independent.
August
The Badlands Celebration was held over three days at the Brockton powwow grounds July 30 through Aug. 1.
The parking lot project at the Wolf Point High School was completed. The final walk through took place on Tuesday, Aug. 10. Wolf Point Superintendent of Schools Loverty Erickson said the project was done on time and on budget.
After holding community meetings and gaining additional input, the Wolf School board adopted a safe return to in-person instruction and continuity of services plan on Monday, Aug. 9. "This document can change as needed," Wolf Point Superintendent of Schools Loverty Erickson said during the school board meeting. "We're open to change."
Patrick Drapeau was excited to work on improvements as the new principal at Southside Elementary School in Wolf Point. Drapeau officially began his duties on Wednesday, Aug. 11.
The Poplar School District started its school year on Thursday, Aug. 26. Poplar had a full teaching staff for the 2021-2022 school year. "We're ready to go," Poplar Superintendent of Schools Dan Schmidt said. "Everybody is hired."
The new greenhouse located at Wolf Point High School was set to be utilized to teach lessons for multiple levels of the school district.
"Each school, Northside, Southside, senior high, junior high, ag ed, FFA are going to use this," ag ed teacher Martin Toavs said. The Fort Peck Health Promotion Disease Prevention program helped build the project.
September
After being informed by the Department of Natural Resources and Conservation that assistance was sought with fighting large fires in the state, three Wolf Point volunteer firemen offered their services. Justin Parker and Jarod Weyrauch helped fight the Cow Creek fire south of Miles City from Aug. 1-13 and Clint Bushman assisted at the Pine Grove fire near Zortman from Aug. 18-24. "We had a request from the DNRC's heads. They were getting low on numbers and resources were becoming to get slim," Bushman, the Wolf Point fire chief, said. Bushman said he feels it's been about 10 years since Wolf Point had firemen help the DNRC with large blazes in Montana.
Wolf Point's school officials were hearing from area parents that they wanted the wearing of masks to be optional and desire the traditional learning setting. Based on the school's survey results to this point, 43.68 percent of the people responding wanted masks to be optional while 36.78 want masks to be required and 19.59 percent wanted masks not to be required. About 86 percent of the respondents preferred physically attending classes compared to virtual learning.
Enrollment figures were up compared to 2020 but below 2019 numbers in Wolf Point for this early part of the school year. Other schools in the county have also experienced decreases from recent years. Wolf Point Superintendent of Schools Loverty Erickson said the school district's total enrollment has been about 804 students. That figure compares to the spring 2021 count of 743 students and the fall 2020 count of 768 students.
As the nation recognized the 20th anniversary of the Sept. 11 attacks, the area did its part of not forgetting the events of that day. The fire departments in Wolf Point, Culbertson and Bainville each displayed fire engines with flags in efforts to promote awareness. The Wolf Point Fire Department rang the siren six times during the morning in memory of events on Sept. 11, 2001. In addition, the Medicine Lake VFW Post 8869 presented flags and a moment of silence was conducted prior to the Red Hawks' football game.
The railroad crossing project on County Road 1013 was completed with safety arms and lights last week. "It has been a long process on a very needed project," Roosevelt County Commissioner Gordon Oelkers said. Three individuals have died in crashes at the crossing in recent years.
The Wolf Point High School Wolf People organized the annual powwow Thursday, Sept. 23, as part of the annual Native American Week celebration. The celebration took place at the Wadopana Arbor with Nakoa Heavy Runner serving as emcee.
Jaxon Azure and Hamyanie Campbell were crowned Wolf Point's homecoming king and queen on Wednesday, Sept. 22.
During a time of crisis, two Wolf Point men used their military leadership experience to make sure the best possible outcome could be achieved. Daniel Hutchinson and his son, Joshua Hutchinson, were passengers on the westbound Amtrak Empire Builder on Saturday, Sept. 25, when it derailed near Joplin. The derailment resulted in three deaths and was the deadliest railroad accident in the United States since 2017. Daniel Hutchinson said he didn't noticed anything different about the train ride prior to the derailment. "We hit a few rough spots where the rail was a little rougher, that's all."
At the Wolf Point City Council's regular monthly meeting Monday, Sept. 20, it was announced that six properties on Wolf Point's south side had been taken over by the city from Roosevelt County in an ongoing effort to combat blight.
More than 200 Wolf Point students and community members took part in a suicide awareness walk on Tuesday, Sept. 28. The event featured a walk from the high school down Main Street. Erin Loendorf, guidance counselor at the high school, said the project was a group effort of all the schools' guidance counselors with the hope of increasing awareness to the problem. "Our goal is to bring awareness about suicide," Loendorf said.