Posted on
Celebrate In Wolf Point This Weekend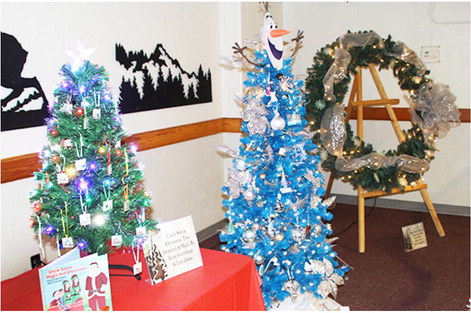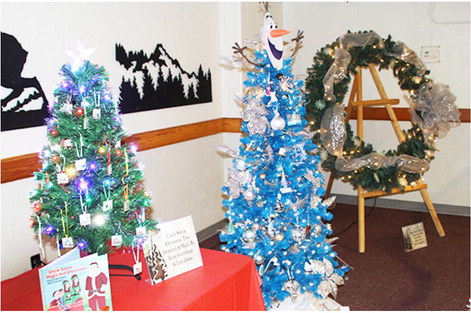 It's time to get in the holiday spirit in Wolf Point this weekend.
Kicking off the weekend will be the Optimist Club of Wolf Point's annual Angel Tree Radiothon Friday, Dec. 3, starting at 1 p.m. The club partners with KVCK annually to take over the airwaves on 92.7 FM. to raise money to help the club provide presents for Wolf Point children who might not receive gifts for Christmas.
The Wolf Point Chamber of Commerce and Agriculture will hold its Christmas Stroll on Friday, Dec. 3. Treats offered will include s'mores from Opportunity Bank and hot chocolate from the Sherman Inn.
The Catholic Hamburger Stand will serve its delicious burgers from 3 to 7 p.m. that day.
Residents are reminded that Wolf Point Chamber Shopping Dollars are a great way to support your local businesses.
The Optimist Club of Wolf Point will have its annual Christmas Bazaar Saturday, Dec. 4, from 9 a.m. to 3 p.m. at Wolf Point High School. Lunch will be available in the multi-purpose room.
The NEMHS Charitable Foundation will hold its Spikes and Spurs Gala at the Wolf Point Elks Event Center on Saturday, Dec. 4. Cocktails begin at 6 p.m. and the dinner starts at 7 p.m.
Slapstick Improv will provide entertainment for the Gala.
The Festival of Trees will take place on Friday, Dec. 3, in the basement of the Wolf Point Elks Event Center.
Another annual December celebration, though a more somber one, is the Wolf Point Elks Lodge memorial service. This is a time when members who died over the past year are remembered. The service is open to the public and will be held Sunday, Dec. 5, at 2 p.m. Members being honored this year include Keith Burrowes, Doug Baker, Howard Rasmussen and Dennis Vinger.