Posted on
Fort Peck Tribes VA Holds Stand Downs In County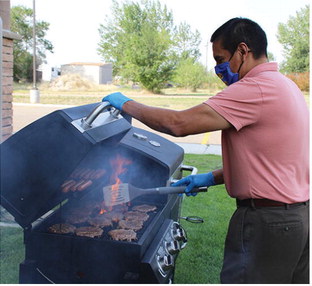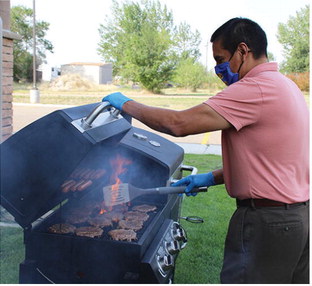 The Fort Peck Tribes held Veterans Affairs Stand Downs at the Wolf Point Culture Center on Wednesday, Sept. 1, and the Poplar Culture Center on Thursday, Sept. 2.
During the Stand Downs, VA staff and volunteers provided food, portable showers and benefit explanations to at-risk veterans.
Ryan Beston, the Fort Peck Veteran Affairs director, said he has been hoping and planning to hold such an event for the past three years.
"It's to let veterans know they aren't alone," Beston explained. "There's help available."
Among those in attendance were representatives from Montana Veterans Affairs, telehealth program, Spotted Bull Treatment Center and Job Service.
"There's always an interest when it comes to veterans," Beston said. "A lot don't think they have help available to them." This is a way to reach the masses."
If veterans have any questions, they can call Beston at 406-7682354.
Especially with stress suffered dealing with the COVID crisis, Beston feels mental health help is needed for many individuals at this time.
"I would say there is because of a lack of resources in the area," Beston said.
Dr. Justin Ryder is a psychiatrist with VA's tribal telehealth program for Fort Peck and Rocky Boy.
"We are always interested in seeing veterans in the area tribal-affiliated or not," Ryder said during the Stand Down held in Wolf Point.
He explained the program started before COVID hit. "We're trying to get it re-started," he said.
Ryder sees clients at the Poplar clinic and online where clients can have sessions from various locations.
"Out here, we're trying to get the word out," Ryder said. "We definitely feel we're missing some vets."
To contact Ryder, call 406-2022146.