Posted on
Students Help Sweep Wolf Point Clean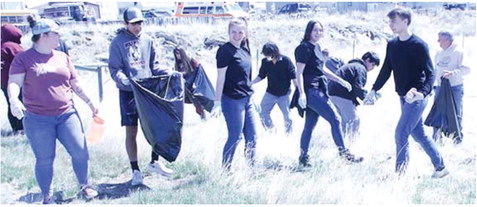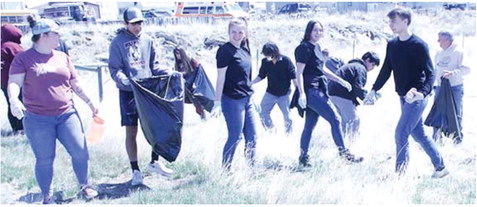 Wolf Point students took an active role in beautifying their community by picking up litter across the community on Thursday, April 22. The effort was part of Clean Up Wolf Point Days which run through May 8.
Mayor Chris Dschaak was pleased and impressed with the effort.
"I think it's absolutely amazing how the kids, teachers and adult volunteers took it on. It shows how the kids care about our community," Dschaak said.
Between picking up garbage on the south side of Wolf Point, high school senior Emily Kinzie noted, "It's making our community look good again. It sets up a good environment."
"Cleaning our town is vital to everything," Dschaak said. "When people drive through town, it's important that they can see a good appearance."
The mayor added that keeping the community clean should be a daily, weekly and monthly effort.
"It's good to see everybody with the exact, same philosophy," Dschaak said of cleaning up. "Whether it's Wolf Point, Poplar or Brockton, we're one with this fight."
Trash bags are available at High Plains Motors during business hours for Clean Sweep.