Posted on
Wolf People Receives National Recognition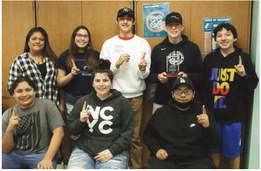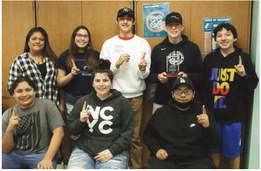 Wolf People of Wolf Point High School have done it again!
The student organization has earned the national title as the best chapter for American Indigenous Business Leaders. AIBL is the only American indigenous non-profit organization that is solely dedicated to empowering business students in the United States. The organization's programs has designed to engage students in activities that stimulate, enhance and expand educational experiences beyond traditional academic methods.
Prairie Big Horn-Blount, executive director of AIBL, said judges were very impressed with the leadership ability displayed in Wolf People. The group's submitted video and how it helped area elders were commended. Judges based their decision on leadership, community involvement and cultural ties in the community.
Big Horn-Blount explained that 17 states have AIBL chapters.
"I think it's awesome," chapter president Josh Bushman said of winning the national title. Group advisor Carrie Manning was also excited about the honor.
Along with a team trophy, the group received $1,000. In the past, Wolf People has used the funds to travel to the national convention. Plans are to tour the Crazy Horse monument and other historical sites this year.
Manning noted the funds will help with travel expenses.
Wolf People earned $7,000 through a national business competition last year. The business plan dealt with a coffee cart serving healthy snacks at basketball games.
About 15 students are involved in Wolf People. Many of the students are also Nakona Dakota Oyate Youth Council. The youth council has provided "mask up" T-shirts to students throughout the reservation.
Activities for Wolf People have included selling items at the Optimist Club bazaar and providing essential items to elders.