Posted on
Multiple Grass Fires Threaten Poplar Homes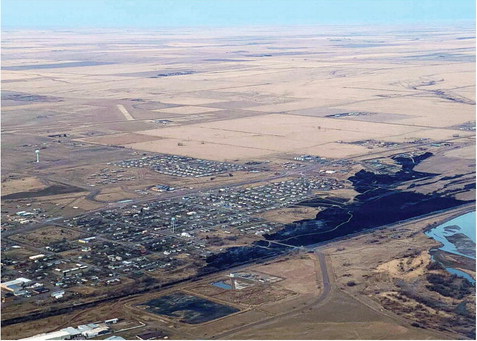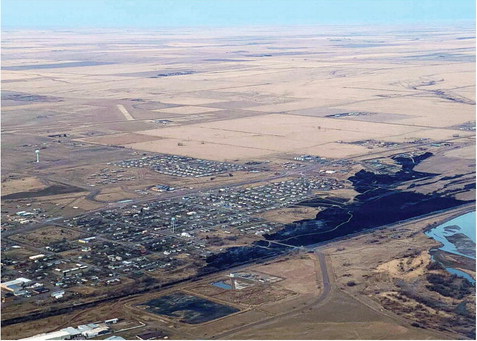 Poplar Fire Chief Dave Mathison, the Poplar Volunteer Fire Department and numerous other fire agencies from around the area fought off several fires threatening homes on the east end of Poplar over the holiday weekend. Locals were evacuated and flames came within three feet of several residences on the east end of Poplar.
A grass fire threatening the town was started April 3 but was put out the same day. Mathison said he was en route to a vehicle fire on Highway 251 in the afternoon April 4 when the first indications of a rekindle threatening residences in Poplar came to his attention.
The department fought the blaze to a standstill with assistance from fire and EMS crews from Froid/ Medicine Lake, Bainville, Brockton, Culbertson, Valley County and Wolf Point. Rekindles in the early hours of April 5 again threatened homes, but were quickly extinguished.
Mathison said efforts to protect the town were complicated by other fires in the area, including a blaze located south of town on a island near the confluence of the Poplar and Missouri rivers. According to Mathison, that fire was left to burn with supervision from the shore side so that area departments could focus on protecting residences. At press time, smoke was still visible rising over Poplar.
Along with departmental mutual aid, Mathison said he was grateful for local citizens who helped keep the community safe, including Wayne Brown's Badger Creek Wildfire outfit; Brian Miller, who brought his old fire engine out of retirement to help out with structure protection; and Gary Sadler with Agland Co-op, who opened up so firefighters could get fuel. Mathison also expressed appreciation to Ward Dehner from Montana-Dakota Utilities for getting power back restored quickly.
The Fort Peck Tribes have initiated a burn ban and voted to not allow the sale of fireworks on tribal lands during a committee meeting Monday, April 5, due to the dry conditions in our area along with the potential fire hazards. The vote was unanimous, 6-0.
Any non-tribal residents wanting to burn must first be issued a burn permit by calling the Fort Peck Tribes/Roosevelt County Dispatch Center. However, no permits have been approved in recent days due to the extremely dry conditions. An unpermitted controlled burn was extinguished by the Wolf Point Volunteer Fire Department Saturday.
Mathison said he expected fireworks sales around the Fourth of July holiday would be prohibited.
A meeting of the Poplar Town Council is set for April 13 at 6 p.m. Fire department elections and budget concerns will be discussed.