Posted on
Darryl Buck Elk Jr.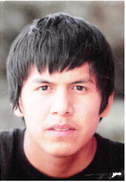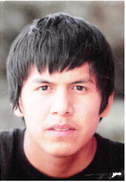 Darryl Keith "DK" Buck Elk Jr., 26, died June 25, 2020, in Poplar.
He was born to Darryl Keith Buck Elk Sr. and Arleda Shields on Feb. 10, 1994, in Poplar. He attended school in Poplar, Brockton, Culbertson, Colstrip, Wolf Point and Lame Deer. He had many friends through his school years.
He attended the Mormon church and was taking classes to be baptized.
He had several jobs over the years, including working at Golden Corral, Town Pump and the Buckhorn; but he was most known for being an artist. He enjoyed driving around and drawing in his sketchbook. He also loved to draw and give tattoos.
He met his wife, Shaila Buck Elk, in 2014 and they spent five years with each other. During the time, they spent together, they had two children, Marley Grace Buck Elk and Quincey John Buck Elk.
He was preceded in death by his brothers, Emmanuel and Chris Buck Elk.
He is survived by three children Rylan, Marley and Quincey; sisters, Darice, Sylvia, Angel and Sheila Black Wolf; brothers, Shane Freemont and Hubert Black Wolf Jr. He loved Heather very much.
His funeral was held Friday, July 2, at the Clayton Stevenson Memorial Chapel in Wolf Point. Interment was at the Fort Kipp Cemetery. Clayton Stevenson Memorial Chapel was entrusted with the arrangements.