Posted on
Fireworks Survive COVID, But Mother Nature Forces Delay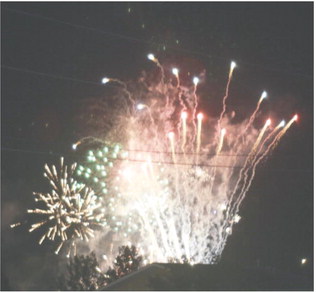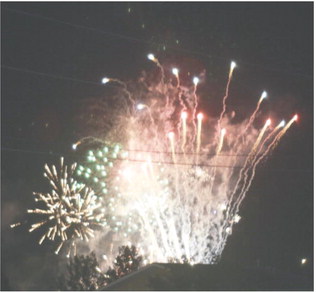 The old show business phrase, "The show must go on," kept the 12 people that are the Independence Day fireworks crew determined to not cancel the show due to the Coronavirus and wait out a rain delay with a severe thunderstorm.
Increases in COVID-19 positive tests derailed July four fireworks across the nation, forcing cancellations.
Wolf Point's annual fireworks show that starts at 10 p.m., most years was delayed over an hour due to heavy rain with a strong thunderstorm.
George Blount, who fundraises and puts on the pyrotechnic displays every year said this year's fireworks display is the largest to date due to a high level of support from local businesses. He said Silverwolf Casino was a major sponsor. Blount said there were a few donations from Glasgow businesses.
"Compared to last year, we are about $5,000 more [spent]," he said.
"I didn't think if it was going to go with COVID," Blount said of many fireworks displays canceled around the nation.
Blount, a U.S. Army artillery veteran, took over the fireworks in Frazer from his family after he returned from the military about 37 years ago. When he moved to Wolf Point during the 1990s, fireworks moved with him.
Old school, low tech fireworks methods remain.
The shows increased from 100 to 200 "mortar shells" in 2016. They are fiberglass and metal fireworks tubes. Mortars are hand-loaded and then crew members light the fuses.
Wolf Point's fireworks increased from 100 to 200 mortar shells in 2016 and used about 500 this year.
"About 500 plus 30 finale boxes last night," Blount said Sunday.
He said this year's show included what is called 25-shot cakes.
Blount holds a Class B federal explosives licensed issued by the U.S. Bureau of Alcohol, Tobacco, Firearms and Explosives. The ATF inspects Blount's magazines and storage facilities every three years.
George Blount leads the 12-member crew with Landyn Ackerman, Denny Blount, Ethan Blount, Shawn Blount, Troy Blount, Hunter Burshia, Canyon Casterline, Ernesto Hernandez, Morty Manning, Rob Manning and Sean Uy.