Posted on
Commissioners Approve Pay Freeze For Elected Officials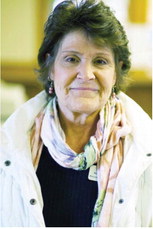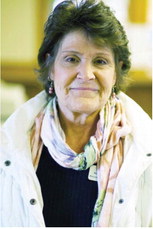 Hires At Detention Center, Dispatch, Fair
The Roosevelt County Commissioners held their regular meeting Tuesday, July 7.
Minutes were approved for the month and June for the June 30 regular meeting.
Minutes were also approved for a compensation board meeting June 30. At the meeting, the commissioners approved a pay raise of $1 per year for the clerk and recorder, effectively freezing that salary. Other elected officials wages have also been frozen.
A motion was passed freezing wages for non-elected officials, following discussion from the commissioners.
Jarrett Smidt was approved for hire with the Roosevelt County Detention Center. Cayden Boy was approved for hire by the fair board. Tegan Keller was approved for hire with 911 dispatch pending approval from the 911 board.
Annual pay raises were approved for library employees Shelia Dunn, Leona Colvin and Sheri Harvey. Raises were also approved for road department employees Jared Poland and Jake Gibby.
Aging services program coordinator Shelli Isle turned in her resignation to the county. The commissioners thanked her for her five years of service, adding that this is the second time Isle has worked for the county. A motion was passed terminating an agreement between aging services and weight watchers. The commissioners terminated the use of county facilities by the group as part of ongoing efforts to protect at-risk members of the community during the COVID-19 pandemic.
A memorandum of understanding was approved between the county and the National Native Children's Trauma Center in Missoula to allow one nurse practitioner to work under the supervision of the health department, potentially as an investigator/ contact tracer. The position is paid for by a grant and will come at no cost to the county.