Posted on
Spotted Bird Facing Federal Charges Stemming From Sherman Inn Robbery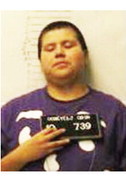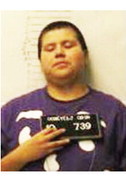 Jalissa Haley Fern Spotted Bird, 31, of Wolf Point, appeared in Missoula before U.S. Magistrate Judge Kathleen L. DeSoto June 25 and pleaded not guilty on charges of robbery and assault with intent to commit robbery.
She pleaded not guilty and a trial date of Sept. 1 in Great Falls was set.
According to court documents, Spotted Bird allegedly assaulted a clerk at the Sherman Inn on Sept. 15, 2019, and took cash and other property belonging to the Sherman Inn. Spotted Bird is accused of striking the clerk with the intent to commit robbery.
Both are felony charges.
If convicted of the most serious crime, Spotted Bird faces a maximum 15 years in prison, a $250,000 fine and three years of supervised release.
Spotted Bird was released pending further proceedings.
The Wolf Point Police Department and the Fort Peck Department of Law and Justice investigated the case.