Posted on
Lustre Honors Eight Graduates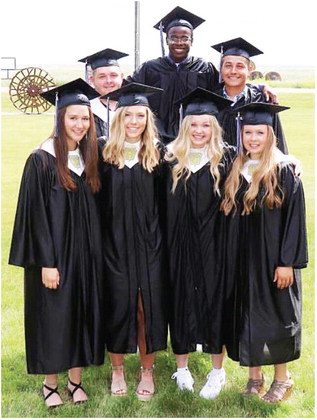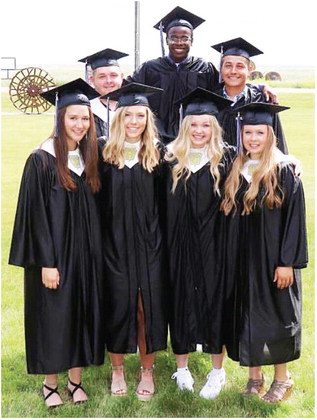 Lustre Class Of 2020
(Submitted
Lustre Christian High School held commencement activities for eight graduates Sunday, June 28. The list of honorees includes Terry Paul Allmer, Olivia Pearl Brown, Megan Elizabeth Fast, Diego Scott Froiland, Kyle David Pederson, Amber Ann Reddig, Lily Elisabeth Short and Hannah Ellen Elisabeth Thomas.
The class verse is Psalm 46:1-2. The class quote is "The people that get to where they want, are the people who had vision."
Blue Bells are the class flower. The class colors are royal blue, black and silver. Abby Traeholt was the class advisor and Josh Brown and Tiara Whitmus were the honor attendants.
Meridith Reddig performed the processional and recessional. Pastor John Skillman gave the opening and closing prayers. Salutatorian Megan Fast and valedictorian Olivia Brown addressed the audience. Fast also presented the senior video.
Jared and Brooke Holzrichter gave the commencement address. Traeholt presented scholarships and principal Bob Burkhart presented the class. Jared Fast awarded diplomas.