Posted on
Garcia Retires From Montana University System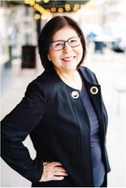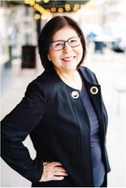 Montana State University Billings Associate Dean of City College and Coordinator for Native American Student Services Florence Garcia retired July 2 after over 30 years of service to the Montana University System. Garcia attended Wolf Point High School and served as president of Fort Peck Community College.
Garcia's tenure in the MUS, including 16 years at MSUB, gave her vast system-wide knowledge, institutional knowledge and made her an asset to the university in numerous ways. Her distinguished career in higher education dates back to 1988 and includes both leadership and academic roles of faculty member, director, dean of student services, vice president of academics, and president of both mainstream and tribal colleges.
Her career culminated in dual roles at City College of Associate Dean and Native American Student Services Coordinator. In these roles, she did grant writing, was instrumental in developing MUS indigenous education for all training for faculty and staff, served on the American Indian Minority Achievement Council and was the Vice Chair of RiverStone Health Board. Garcia was an advisory board member for the College of Education, Health and Human Development at MSU Bozeman and also served as interim Dean of City College.
Garcia holds an Ed.D. in Adult and Higher Education from Montana State University and two degrees from Montana State University Billings, then known as Eastern Montana College, including a master's in Special Education: Personnel and Guidance and a bachelor's in Secondary Education: Spanish and English.
Garcia's passion for bringing indigenous culture to the mainstream is known statewide and she has dedicated her career to bringing indigenous people to the threshold of their success. Her efforts in these areas were recognized when she was named among 125 Extraordinary Ordinary Women of Montana State University in 2018.
Garcia
Wolf Point High School alum Florence Garcia retried from the Montana University System June 2.
(Submitted photo)