Posted on
Bigger Sky Kids Receives Grant For Dance Class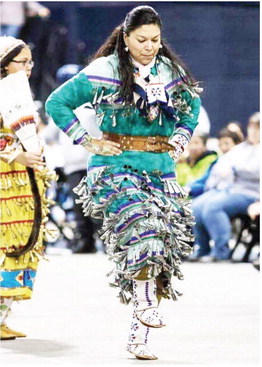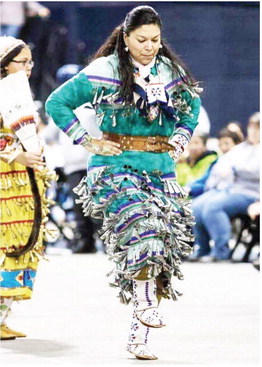 Bigger Sky Kids has received a 2020 artist-in-community award from the Montana Arts Council. BSK received a $1,500 one-to-one matching grant support for a class titled "Nakoda Dance, Stories and Their History." It will focus on several Native American dances and the stories, protocols and history that accompany them.
Winona Runsabove, an instructor for the Fort Peck Tribes Language and Culture Department, will serve as lead teacher. She is recognized as a carrier of the tradition by the Fort Peck Tribes. Her father Bill Runsabove was a well-known singer, drummer and composer who performed at Carnegie Hall and sang at the Clinton and Obama inaugurations. He was a lifelong advocate for practicing traditional Native American performance. He taught his daughter to dance from an early age.
Runsabove will be assisted by Wayne Eagle Boy, a senior at Wolf Point High School. Eagle Boy is an experienced dancer and has won several awards.
This is BSK's third grant from the Montana Arts Council. "The boys have been clamoring for a dance class," said Barbara Olson, program director. "We saw this grant opportunity as an occasion to begin building another piece of our arts programming."
Awards in 2018 and 2019 brought Cathryn McIntyre to Wolf Point as artist-in-community. "We plan to bring Cathryn back next year as well and we're pursuing other funding sources to ensure we can," said Olson.
Applications for the dance class will become available when the fall term resumes. All Wolf Point boys from grades four through eight are welcome to apply. Acceptance will be on a first-come, first-served basis. Bigger Sky Kids' classes are always costfree to participating families. There are no ethnic, means or other tests for participation. For more information, follow Bigger Sky Kids on Facebook and/or their website: biggerskykids. org.
Runsabove
Winona Runsabove dances at Montana State University Bozeman's spring celebration. (Photo by Danna Runsabove)