Posted on
Culbertson Pool To Open June 15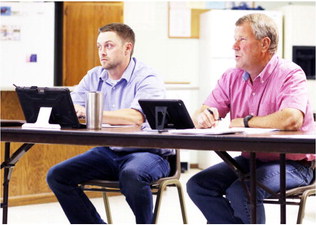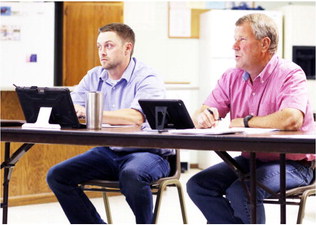 Town Council Approves Diamond Coulee Fourplex
The Culbertson Town Council held its regular meeting Monday, June 8. Following roll call, the agenda was approved.
A public hearing was held to consider approving the Diamond Coulee West conditional use permit. The council voted unanimously to approve.
Minutes were approved for May 11 regular and special meetings.
Financial reports and claims were approved, including treasurer reports, general journal vouchers, a payroll journal voucher, a utility billing voucher and May bills.
Culbertson's Ken Forbregd addressed the council about the fish pond project. He said the water table was still too high to move forward with planned construction efforts. He said the water level is dropping fast and plans will move forward as soon as possible.
Jeremy Fadness with WWC Engineering told the council that repairs to the water tank will have to be postponed until September. He also gave an update about the Montana Department of Transportation's Highway 2 project, which he explained will begin construction until 2022.
Litigation affecting Legion Park was briefly discussed. Councilman Nick Oelkers said that it was his understanding Judge David Cybulski will be deciding the matter.
Said Mayor Larry Crowder, "We'll know more when the judge knows more."
The council approved opening the town pool with special procedures and guidelines related to the COVID-19 pandemic. The council approved an opening date of June 15 and approved 75 percent training reimbursement for pool employees. In a social media post June 8, Tiffany Nielsen said, "The pool staff will start working on getting everything ready for you all this week. There will be some changes and stricter health safety rules we have to follow. [...] Thank you all for your patience and we are excited to see you at the pool."
A master service agreement with WWC Engineering was approved, as was a work order for modifications to a wastewater aeration piping plan. The approximate cost of $5,000 for the modifications will be reimbursed by WWC and Air Diffusion Systems.
No proposals for attorney services were received by the town's deadline. A motion to accept the previous contract unaltered was tabled for further discussion. Applications from area attorneys are requested.
Resolutions 485 and 486 relating to personnel wages and an annual budget for 2021 were approved unanimously.
Town clerk/treasurer Tiffani Jasper has assembled a Community Block Development Grant planning board. She said the board will consist of community members and at least two council members. The council approved councilmen Mark Nelson and Dave Solem to join the board.
During the public comment period, Roosevelt County Sheriff's Office deputy Ryan Vankerkhove appeared to address the council. He said he'd moved briefly to the western side of the state, didn't like it, and moved back to Roosevelt County. He said RSCO is down to two deputies in Culbertson currently and asked that inquires with the department be made through him moving forward. The council thanked him for coming and welcomed him back to the area.