Posted on
Helen Lizotte Pawlowski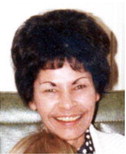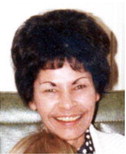 Helen Marie Lizotte, 82, died at Riverstone Hospice in Billings on May 16, 2020.
She was born Dec. 11, 1937, to Stephen and Bertha Lizotte in Belcourt, N.D.
Her family moved to Poplar when her father found work at the Ault Ranch. That is where she met and married Raymond Hagadone. They had two children, Douglas Wayne and Julie Ann.
After their divorce, she moved with her small children to Billings to begin a new life for them. She went to work for the Bureau of Indian Affairs, starting in an entry level position. Because of her integrity and incredible work ethic, she moved up the ranks and, in 1987, retired as the administrative officer for the Fort Peck Tribes and first female acting superintendent of a reservation in the state of Montana.
After retirement, she moved to Hardin to be near her mother. It was while living in Hardin that she met David Conroy. She and David had only 14 years together, but those years were filled with love, happiness and adventure. She gained a whole new family through David and many happy memories were made at brandings, large annual camping events in the Snowies, gatherings at the Lodge Compound in the Pryor Mountains and wintering in Quartzsite, Ariz.
After David's death Jan. 1, 2014, she finally gave in to repeated requests and agreed to move to Billings to be closer to family. She made it clear, however, that she would not be giving up her independent ways. Everyone who knew her was keenly aware of her incredible strength and fierce independence; she remained so until the last five months of her life when cancer refused to loosen its ugly grip.
Survivors include daughter, Julie Bare; numerous grandchildren and great-grandchildren; and bonus children, Marlo Conroy, Kirk Conroy and Tara Hope.
She was preceded in death by her son, Doug; life partner, David Conroy and brothers Raymond, Larry and Patrick.
A private family burial is planned.