Posted on
Museum Plans Informal Phased Opening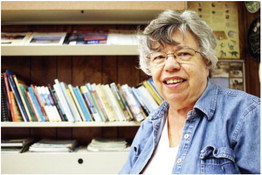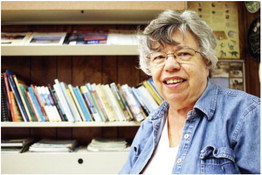 A small group of staff and volunteers met at the Culbertson Museum Monday, May 18, to prepare for partial reopening in June. According to board president Sue Houle, the museum, which typically opens in May, is on track for a partial reopening in June. She said the museum may reopen fully in July if conditions allow for a relaxing of social distancing efforts.
Director/treasurer Jill Herness said the museum is planning to offer tours by appointment in June. A sign will be placed on the door and a phone number will be advertised. Would-be patrons are asked to calla and schedule their tour at least 24 hours ahead of time. Travelers and last-minute visitors are invited to try the number for an impromptu tour. Herness said staff availability will dictate whether unscheduled tours are an option at any given time.
Houle told the Community News that it's hard to estimate the possible impacts to museum attendance with the new admittance policy.
"It depends on the year," said Houle. "Usually we have schoolchildren now."
The museum is planning repairs and upgrades to the "meat room," a glorified storage shack on the building's west side. The structure offers little more than a thin layer of metal to protect the historic displays. Two large bowls were placed on the floor to catch drips.
"The roof leaks," said Houle. "You can see right through the walls in places."
Houle said the cost for repairs made to the quilt room in 2018 came in at around $6,000. She expects the costs for the current repairs to be comparable.
Museum staff said prospective visitors can try from a list of phone numbers to schedule a tour. Herness can be reached at 406-787-5283 or 406-787-0247. Houle can be reached at 406-787-6120. You can also try 406-787-7883.
The next museum board meeting is scheduled for June 8 at 7:30 p.m.