Posted on
Frank Red Eagle III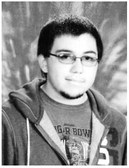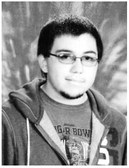 Frank Red Eagle III, 25, of Poplar, died Sunday, April 26, 2020, in Billings.
He was born on Feb. 25, 1995, in Wolf Point.
He was brought into his family's lives at the age of six weeks old. At six weeks old, he was dedicated to the Lord and he served the Lord until his passing. At the age of four, he went to Head Start and graduated. He went to public school and graduated from high school in 2013.
He enjoyed playing basketball, taking his puppy "King" for rides, driving around and listening to Christian music. He loved to work on cars and was a good mechanic. He was always happy and smiling and loved to tease people.
He was a bright young man. He loved to help people, no matter who it was. Day or night, he was always willing to help. He worked in Poplar at the detention center and in Wolf Point and Sidney. He always wanted to become a patrolman.
He is survived by his parents, Frank and Mary L. Red Eagle; sister, Lori Lynn Red Eagle; brother, Tyrone Ricker; and grandmother, Roberta Martell.
His funeral was held Friday, May 8, at the Penticostal Church of God in Poplar. Interment followed at Poplar City Cemetery. Clayton Stevenson Memorial Chapel was entrusted with the arrangements.