Posted on
County Cupboard Distributing Groceries In Culbertson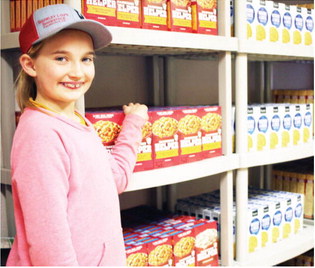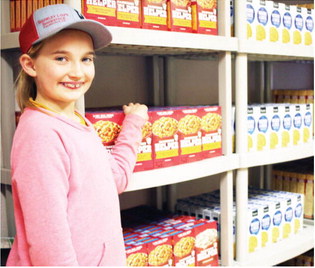 The County Cupboard food bank in Culbertson was open for their first grocery distribution Tuesday, April 28, from 3 to 5 p.m. outside the county building in Culbertson. The organization is a non-profit focused on ending hunger in Roosevelt County.
Board members include Culbertson notables Rick Knick, Laura Christoffersen, Genny Nordmeyer, Travis Featherston, Dixie Berwick and Ashlee Anderson.
The cupboard recently received $5,000 as part of donations marked for Montana food banks from the Town Pump Foundation.
The group is currently offering drive-up distribution. Anderson posted the following in an April 21 Facebook post: "You are to stay inside your vehicle while a volunteer will place the groceries in your trunk or backseat. Everyone from the county is welcome. If you would like to make a monetary donation to the County Cupboard, there is an account set up at First Community Bank in Culbertson. If you would like to donate groceries, these are the items we are in need of: hamburger, macaroni and cheese, peanut butter, pasta sauce, hamburger helper and pasta noodles. Because everyone is receiving the same thing in their bags, those are the only items we will be taking."
The cupboard expressed appreciation to the following individuals and businesses for making donations: Hometown Market, Scott and Robbie Savelkoul, Larry and Laurie Pearson, Froid Grocery LLC, Richland Federal Credit Union and Hurley's Oilfield Service.
An account has been set up to receive donations at First Community Bank in Culbertson.
For more information, visit the group's Facebook page.