Posted on
Foster, Kemp Staff Food Bank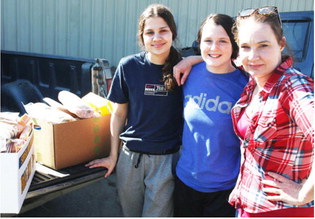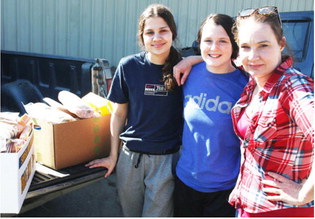 The Wolf Point Food Pantry is back distributing goods at their 502 Main St. address. The pantry closed its doors due to COVID-19 concerns Wednesday, March 18. Operations were further interrupted by the death of pantry manager Rose Neumiller- Green, who died Thursday, March 19.
Shayne Foster told the Northern Plains Independent that she will be overseeing operations at the pantry along with incoming manager Natasha Kemp.
According to Foster, the Montana Food Bank Network contacted them to arrange for a scheduled delivery of foodstuffs for the community on Thursday, March 26. By March 27, Foster, Kemp and a small team of volunteers had boxes of food ready to pick up.
No more than 10 people are allowed in the pantry at once until social distancing orders are lifted. Be prepared to wait outside for goods.
The pantry is always accepting donations. To donate or inquire about food availability, call 653-2145 or check the organization's Facebook page. To learn more about the Montana Food Bank Network, visit mfbn.org.