Posted on
Twins Excel At Sports For Culbertson Teams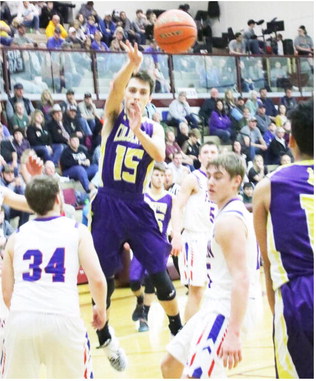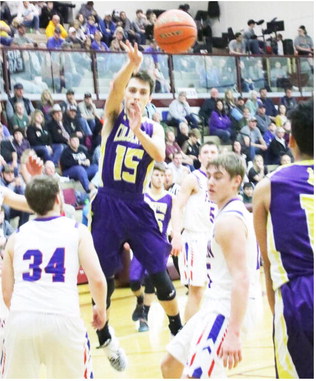 Although Culbertson High School senior twins Eli and Kelsie Williams have spent much of their lives close to each other, they were actually separated when they started kindergarten classes in Culbertson.
At that time, Culbertson had about 30 kindergarten students and, therefore, two different classrooms.
"The put us in separate classes," Eli said.
Kelsie added, "Our mom wanted it so we didn't become dependent on each other."
The idea worked well — both Eli and Kelsie have enjoyed a great deal of success, especially with athletics, in Culbertson. Their classmates, however, have changed quite a bit during that period. Of the current 18-member senior class, only six have been in Culbertson since kindergarten.
"Not many of the seniors have been here the whole way," Eli said. "A lot have come and went."
They each started their love of basketball in fourth grade, even though they had different levels of success at first. Kelsie impressed so much that she was pulled up to play for the elementary squad. Eli, meanwhile, struggled with the game early on.
"I was horrible until about the seventh or eighth grade," Eli admitted. "I started practicing and got better."
Kelsie said, "He liked to watched my games so he could tell me what to do."
Even now, they disagree on which one has the edge in basketball. When they play "PIG", Kelsie usually ends up the winner. Eli said, "Because I let her." Kelsie noted, "I know where I can shoot from."
In her senior year, Kelsie earned All-Conference second team honors in both volleyball and basketball. "Our girls' teams were a lot better this year," Kelsie said. "It all clicked together this year."
The basketball season ended with the Cowgirls qualifying for the divisional tournament for the first time in Kelsie's career. Another highlight of her senior year was beating Plentywood during the regular season.
Eli helped Culbertson's football team advance to the Class C state playoffs. He, along with several other Culbertson starters, wasn't able to play against Fort Benton in the opening-round loss due to injuries.
He earned All-Conference second team honors in basketball as a senior. A career highlight was defeating Plentywood to earn a divisional berth last year. He has also been a standout in track as he competes in relays, sprints and jumps. He is hopeful to play baseball this summer with the Homestead Pioneers' American Legion team which is trying to make a comeback.
Away from the classroom because of the Coronavirus outbreak, the twins miss the instruction from their teachers.
"Nobody can help as much as a teacher," Eli noted.
Both Kelsie and Eli rank in the senior class' top 10.
They agree that their favorite class is history with teacher Dave Solem.
"I like Culbertson," Eli said, add- ing that he feels trimesters work well.
"I like it too because of the community and school," Kelsie said.
When asked to pick a role model, they agree on their mother, Cassie Williams. Because of current food serving restrictions, they are beginning to help their mother by delivery food from her Club Bar in Medicine Lake. The delivery area includes Medicine Lake, Froid and Culbertson.
"She's taught us everything that we know," Kelsie said. "She's worked her way up."