Posted on
Area Youth Win Small Business Competition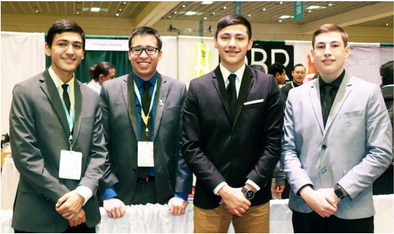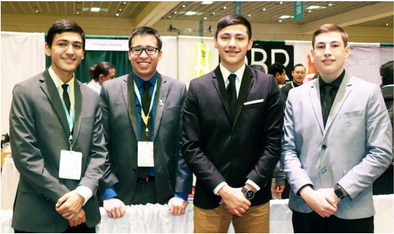 Nakona Dakota Oyate Youth Council member Ethan Blount (left to right), Fort Peck Tribes Executive Board member Alexander Smith, NDO chairperson Antone
NDO Winners
Members of the Nakona Dakota Oyate Youth Council attended the Reservation Economic Summit 2020 in Las Vegas, Nev., March 2-4. They won first prize in the youth business plan competition March 3.
NDO chairperson Antone Manning, vice-chair Josh Bushman and club member Ethan Blount competed against five teams selected as finalists from around the nation. The NDO entry was a plan titled "Latte For The Oyate," outlining the financial prospects of expanding coffee concessions at events and gatherings in and around area schools. The group received a check for $7,500 as part of their winnings. All proceeds will go to NDO activities.
NDO is a group of youth leaders from across the Fort Peck Assiniboine and Sioux Reservation. The purpose is to promote and nurture understanding about becoming leaders within the schools, community and reservation. Membership is open to students from six area schools: Nashua, Frazer, Wolf Point, Poplar, Brockton and Culbertson.
All three members who competed in Las Vegas attend high school in Wolf Point.
Fort Peck Tribal Executive Board member Alexander Smith also attended the conference, which he described as the best networking event for economic development on Indian reservations.
For information about joining NDO, contact Carrie Manning at 650-4456.