Posted on
Tribes Host Meth Symposium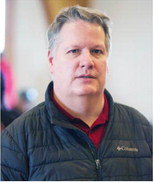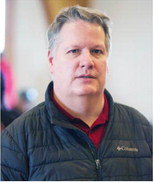 Fort Peck Assiniboine and Sioux Tribes and Spotted Bull Recovery Center are hosting a three day symposium at Fort Peck Community College March 9-11. The symposium, now in its fifth year, aims to support community members in the battle against methamphetamine use. At press time, the event was unfolding.
The agenda for "Healing the Buffalo People" includes keynote speakers Matthew Johnson, director of alternative education for Browning Public Schools and Gifford Standing, Rosebud Sioux methamphetamine rehabilitation staff member.
The spiritual panel includes Sister Barbara Faris, Barry Bighorn, Sr., Wayne Martell and Jim Miller. The recovery panel features Martel Reum, Michael O'Brien and Standing. Tommy Christian is listed as emcee. Objectives for the symposium include presenting information about medication assisted treatment, strategies and best practices to promote resilience and healing in Native communities, the promotion of traditional talking circles, the use of Dakota/ Lakota/Nakoda cultural and traditional practices and the interchange of personal addiction and recovery stories and recovery stories informed by religious experience.
Poplar Middles School Buffalo Calf People Indian Club advisor Buck Turcotte told the Northern Plains Independent that he had 18 students sign up to help serve lunch and participate in other symposium activities.
"An overall great experience for kids," said Turcotte. "It's a great opportunity for the kids to voice their concerns in regards to the meth problem.
Other tribes' organizations involved in the symposium include the FPCC agriculture department, Chante' Project, Red Bird Woman Center and Health Promotion Disease Prevention.