Posted on
Fred's Grill And Casino Opens In Brockton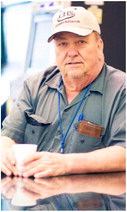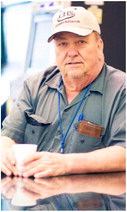 Fred's Grill and Casino held its grand opening Tuesday, March 11. The business, formerly B& S Laundromat, is offering its famous broasted fried chicken, along with a wide array of breaded mushrooms, onion rings, gizzards, mozzarella sticks and other appetizers.
There is a burger menu and a new pizza machine was just installed. The laundry machines that used to share space with the eatery have been removed.
Sammy Nygard told the Northern Plains Independent
that all the fryers and related equipment have been replaced this year. Nygard said the eatery was established in the mid-1980s after longtime manager Dorthy Denny started serving food. Interest grew and business remained strong for decades. Sammy's daughter Jana Nygard will be managing the establishment moving forward. The new name was inspired by Jana's son, Fred Nygard.
New expanded hours of operation will be 10 a.m. to 10 p.m., seven days a week. Fred's Casino & Grill is located at 711 Grandma B Blvd. in Brockton. Call 786-3350 for more information.