Posted on
Specialty Plates Discontinuation Deadline Extended To July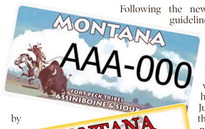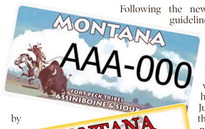 A grace period has been granted for specialty state license plate designs threatened by minimum sales provisions set forth by state law.
The Motor Vehicle Devision of the Montana Department of Justice released a statement in February indicating that 85 specialty plate designs have been revoked for not meeting the minimum number of plates sold. According to MVD, that means 17,775 current sets of license plates will need to be replaced.
Following the new extension guidelines, all of the plate designs that are in danger of being revoked now have until July to reach the minimum number of 400 registered plate sets. Among the organizations affected: Fort Peck Assiniboine and Sioux Tribes, Boy Scouts of America, Little Shell Tribe of Chippewa Indians, Montana Area Agencies on Aging Association, Montana Library Association, Department of Montana Veterans of Foreign Wars and Richland County.
According to the MVD, the agency will take a new snapshot of registered plates July 1. The letter states this is a one-time extension, "If your organization does not meet the 400-plate minimum sales threshold by July 1, 2020, its specialty plate will be revoked. There will be no exceptions and no additional grace periods."
A monthly plate snapshot will be available on MVD's website to help nonprofits track their progress moving forward. The online tool is intended to help prevent any surprises for nonprofits and the public.
Many of the nonprofit organizations affected by the law have already started new campaigns on social media, informing citizens that they can change their license plates to one of the specialty designed variety any time of the year.
For more information, visit dojmt.gov.