Posted on
Leah Strauser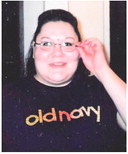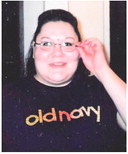 Leah Marie Strauser, , died She was born Feb. 17, 1976, in Poplar to Monica Feather Earring and Roger Strauser. She grew up in Poplar and attended Poplar Schools in Poplar.
In 1992, she met Myron Red Dog and their son, Marques Lee Strauser, was born in 1993. Despite dealing with her son Marques' many health problems, she took advantage of the stay in school program for young mothers and graduated from Poplar High School in 1994. She loved her son Marques. He passed away at the age of four after his courageous battle with his various health conditions. She was devastated and chose to not have any more children.
She loved her nephews and nieces and they all loved her. Every time they would see her, they would all yell "Auntie Leah!" and give her a hug. She was always joking and laughing about something. She was a loving, caring person. She may not have had much yet she would help anyone who needed it. Because of her altruistic nature, she had many friends and, often, her friends would stop by to check on her.
She liked to throw darts and loved watching movies. She enjoyed sitting by the river and fishing with her cousin Angela Summers. She always wanted to play board and card games. No one would play with her. The only one who would give in and play cards with her for hours was her friend Tony DeMarrias.
She was a champion frybread maker. She was always ready to "heat up that oil" when someone asked her to make frybread. She was a cleaning machine. While working for Executive Cleaning in Billings, she was proud to be awarded "Cleaner of the Month." She did such an awesome job, Kampgrounds of America specifically requested her to clean their headquarter's offices which was the entire fourth floor of the Transwestern Plaza, located in downtown Billings.
She loved to travel. While on a trip to Reno, Nev., she was responsible for her sister Michelle's National 20 & 4 hospitality room and had the opportunity to meet Legion members from all over the U.S.
She was preceded in death by her son, Marques Strauser; sister, Monique Strauser; and special friend, Myron Red Dog.
She is survived by her mother, Monica (Feather Earring) LaRoque of Poplar; and sisters, Lisa and Mary Strauser, both of Billings, and Michelle Harada of Wolf Point.
Funeral services were held Friday, Feb. 28, at 10 a.m. at the Poplar Cultural Center. Interment was in the Poplar City Cemetery under the direction of Clayton Stevenson Memorial Chapel.