Posted on
Froid/Lake Lady Red Hawks Lose One, Win Two At Divisional In Glasgow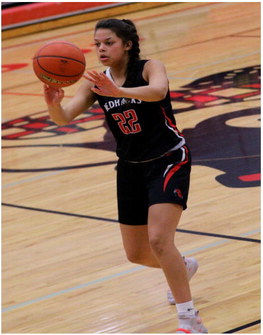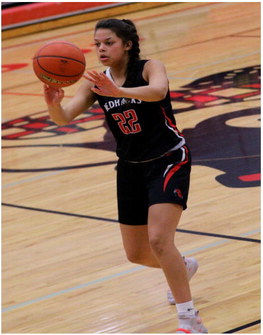 The Froid/Lake Red Hawks accounted for an impressive performance to win the consolation championship game over North Country, 54-36, at the Eastern C girls' basketball tournament in Glasgow on Saturday.
The Red Hawks, who lost to North Country by a single point in the opening round, jumped out to an 18-10 advantage in the first quarter as freshman Baylee Davidson led the attack with two three-pointers.
A three-point play by Sydney Dethman and another three-pointer by Davidson increased the margin to 24-10 to open the second quarter. The Mavericks cut the margin to 26-16 at intermission.
Ahead 32-22 in the third quarter, Sydney Labatte led the Red Hawks to a strong finish in the quarter for a 38-25 advantage.
Four straight points by Labatte put the Red Hawks up 42-25 to open the fourth quarter.
With the score at 42-28, the Red Hawks ran off eight straight points on two baskets by Carolyne Christoffersen, a drive by Dethman and two free throws by Labatte for a 50-28 lead with 3:43 remaining.
Top scorers for the Red Hawks were Labatte with 19 and Dethman with 18 points. Also scoring were Davidson with nine, Christoffersen with four and Dasani Nesbit with four.
After the opening-round loss against North County on Thursday, the Red Hawks bounced back with a 47-31 victory over Culbertson on Friday.
The Red Hawks outscored the Cowgirls by a 12-4 margin in the fourth quarter to earn the victory.
Leading Froid/Lake were Dethman with 17, Labatte with 12 and Davidson with nine points. Also scoring were Dasani Nesbit with six, Meg Ator with two and Carolyne Christoffersen with one point.
Froid/Lake then controlled the fourth quarter to knock off rival Plentywood, 50-37, on Saturday morning.
Down 34-33 entering the final period, the Red Hawks struck for the first nine points of the fourth quarter on five points by Labatte, a hoop by Dethman and a basket by Nesbit for a 42-34 lead.
Plentywood's Ashtyn Curtiss then hit a three-pointer to pull the Wildcats to 42-37.
Baskets by Labatte and Dethman increased the Red Hawks' lead to 46-37. Christoffersen scored the game's final four points.
Leading the Red Hawks were Dethman with 20, Labatte with 13 and Christoffersen with eight points. Also scoring were Ator with four, Davidson with three and Nesbit with two.
Top scorers for Plentywood were Liv Wangerin with 16 and Curtiss with 13.
The Lady Red Hawks faced off against MonDak Monday evening to challenge for second place. See page six for compete coverage.