Posted on
Keithe Thorson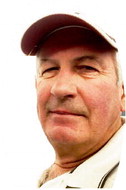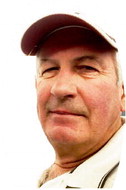 Keithe "Thor" R. Thorson, 72, died at his home in Glasgow Feb. 9, 2020.
He was born May 27, 1947, in Williston, N.D., to Homer and Elaine (Larsen) Thorson. He had an older brother and younger sister. He was raised in Culbertson and graduated in 1965 from Culbertson High School. He enjoyed being on the basketball team and field and track.
He also attended Glendive Community College before enlisting in the Army National Guard. After an honorable discharge, he worked for the State of Montana Department of Transportation as a surveyor. He was known as a dedicated, hard worker in the various jobs he held such as a butcher and manager of the Glasgow Air Force Base grocery store, Vita Rich milk, Pepsi, Coke, and multiple meat cutting jobs before spending 31 years as Reynold's produce manager. He and his wife, Ardell, were owners and operated the La Casa Motel for 21 years.
Retirement did not suit Keithe so he worked as a groundskeeper for the Sunnyside Golf Club. His warm-weather obsession was golf and he played the game whenever and wherever he could. He enjoyed organizing the Men's Golf Ryder cup for 17 years and was a dedicated member of the Sunnyside Golf Club for decades. His 1987 Most Improved Golf Player from Golf Digest was proudly hung in his house. He opened up the golf culture from being a quiet, reserved past time to the lively, party time it can be by pimpin' his ride with a stereo and unique paint jobs like his turquoise, "Crazy Grandpa" to his current General Lee.
The same golf gusto was followed by his winter pool passion. He, his son, Dan, and friend Don Anderson have been on the same pool league team since 1994. Other players have come and gone, but the three remaining steadfast. He also had yearly family wintertime ski vacations when his children were at home and later with his grandchildren. He was known to organize a ski trip or two with friends. He was an avid Denver Bronco and University of Montana Grizzlies football fan.
He could be found most every Friday night at the Oasis playing cards. Many afternoons were spent losing at dominoes to his wife, family and friends.
He is survived by wife, Ardell; daughter, Deb Belleau; son, Dan Belleau; two grandchildren; sister, Darlene Portra; and two daughters and four grandchildren from a previous marriage.
He was preceded in death by his brother, Richard.
Family will receive friends from 5 to 7 p.m. Thursday, Feb. 20, at Bell Mortuary in Glasgow. A celebration of life will be held at 1 p.m. Friday, Feb. 21, at First Lutheran Church in Glasgow, with Reverend Todd Wright officiating.