Posted on
Motivational Speaker Returns To Speak On Empowerment, Anti-Bullying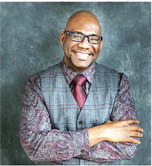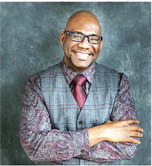 Erickson Responds To Community Listening Sessions
By James Walling
William Henry, a motivational speaker, author and coach, has been invited back to town by the Wolf Point School District to talk to students and staff about empowerment and anti-bullying efforts. He visited with district students and staff earlier this year.
School superintendent Loverty Erickson told the Northern Plains Independent that Henry will help address issues raised during a series of community listening sessions hosted by the district earlier this fall.
Henry has been consulting with various companies and educational parents," said Erickson. "We would love to start a 'Wolf Parent Advisory Committee' aka 'Wolf PACk.'" She said the aim of the groups would be to assist the schools in reviewing handbooks, making recommendations on policies and hosting activities for students.
"We would love one pack for the whole district or one per school, depending on how many parental volunteers we have," said Erickson.
For more information about joining a wolf pack, write to Erickson at [email protected]
More information about Henry can be found at bebetterworld.org.
William Henry