Posted on
Winifred Baldry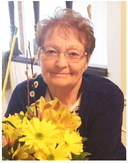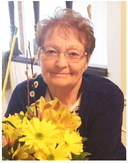 Winifred Joanne "Winnie" Baldry, 78, of Wolf Point, died Feb. 3, 2020.
She was born July 11, 1941, the daughter of Virginia and Douglas Gilchrist of Peerless.
She married Vernon Russell Baldry on Sept. 3, 1960, in Peerless. They had three children, Terry, Todd and Theresa. She had 12 grandchildren and 11 great-grandchildren.
A rosary will be held Friday, Feb. 8, at 7 p.m. and a funeral service on Saturday, Feb. 8, at 10 a.m. Both will be held at the Immaculate Conception Parish in Wolf Point. Cremation has taken place and a private burial will be at a later date.