Posted on
Shirley Nelson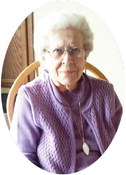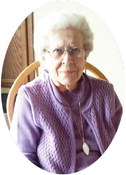 Shirley Mae Nelson, 91, died Jan. 25, 2020, at Valley View Nursing Home in Glasgow.
She was born in Poplar Dec. 30, 1928, to Charles and Edith (Smith) Prior. She graduated from Poplar High School.
She married James Nelson on May 27, 1947, and had three daughters. They farmed and ranched north of Brockton for 42 years before retiring and moving to Glasgow.
She loved cooking, needle work and was active in various organizations.
She is survived by Linda Rutschke of Gilbert, Ariz., Diane Dirkson of Glasgow, Mary Thompson of Bismarck, N.D.; numerous grandchildren and great-grandchildren; and a sister, Donna Alzheimer of Choteau.
She was preceded in death by her husband, Jim Nelson; granddaughter, Kalli Thompson; and sisters, Betty Scott, Molly Kapinos and Glora Sayers.
Services will be held this summer at a family gathering in Glasgow.