Posted on
Friesen's Floral And Greenhouse Celebrates Four Decades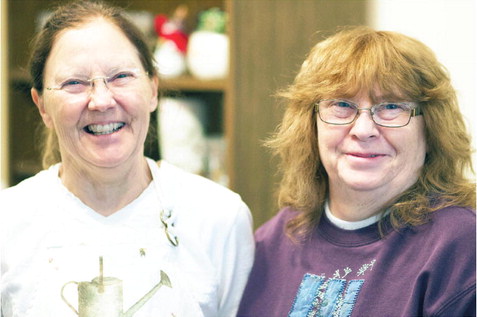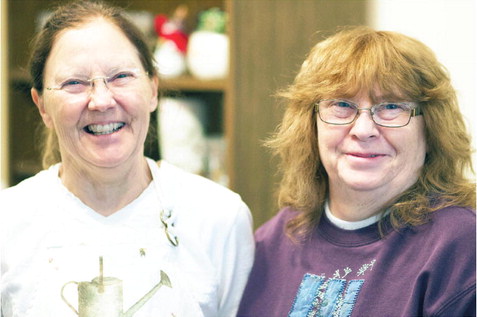 Sisters Prepare For Another Valentine's Harvest
Sisters Mary Buckles and Cathryn Wylie have been working in flowers since high school. Along with brother Pat, who moved on more than 15 years ago, the sisters took over for parents Harriet and Blackie after they added the floral business in 1979. Blackie bought the greenhouse in the late 1970s.
"We love what we do," said Friesen. The flower shop specializes in gifts and arrangements for celebrations, school dances, weddings and holidays.
Buckles and Wylie learned the business from original owners Pode and Margaret Frazer. They started making arrangements under the Frazers' tutelage in 1972 and 1974, respectively. Today, the business is the only flower shop for at least a 50-mile radius.
Valentine's Day is known among the Friesen's faithful as "harvest," according to former employee Hayley Heser. Heser told the Northern Plains Independent that she counts herself among a cast of loyal employees who make occasional appearances during busy times and holidays.
"I and many other past and present workers help during their busy holidays," said Heser. "I've been helping them off and on since high school. So 15 years. I help because they deserve support and I enjoy the comradery in the shop. Not to mention, helping them spread joy in our community. I live in Circle now and I enjoy seeing the people I grew up with and sending them out the door with a gift."
These days, Buckles and Wylie are assisted by employees Aggy Little and Lois Fleming.
Heser said that, in busier times, Mary, Cathryn and Pat used to lead employees in all-nighters during holidays, delivering to Scobey, Circle, Poplar and elsewhere. Business in the area generally has slowed down since then, but the sisters still keep the area stocked with plants and flowers via Amtrak with deliveries from Minneapolis, Minn. Until recently, deliveries also came west from Spokane and Seattle, Wash.
"The train trip is just the beginning," said Heser. Once the train arrives, employees intercept the baggage car and retrieve the boxes of flowers. They are unpacked, cleaned, given a fresh cut and put on "life support" in the coolers, said Heser. She describes Buckles as eclectic and free-spirited and Friesen as a great storyteller with a creative mind.
Along with Valentine's Day gifts, Friesen's greenhouse is specializing in bulbs for spring planting. Hyacinth, tulip, daffodil, crocus, blue muscary, iris and lily bulbs are all currently on offer.
For more information about Friesen's Floral and Greenhouse, call 653-1381. They are located at 431 Fourth Ave. N. in Wolf Point.