Posted on
Adriann Ricker Wins Spirit Of Montana Award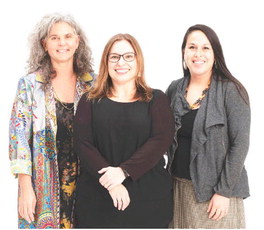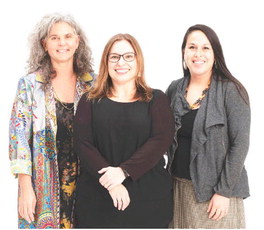 Congressman Greg Gianforte recognized Elizabeth Rink and Monica Skewes of Bozeman and Adriann Ricker of Poplar with the Spirit of Montana commendation for their dedication to and pursuit of finding solutions to public health issues confronting Montana.
Rink, Skewes, and Ricker, an enrolled member of the Fort Peck Assiniboine and Sioux Tribes, have spent years working with members and leaders of the Fort Peck Indian Reservation community on public health issues it faces. Through community- based research, they are helping develop trauma-informed policies for reservation agencies. All three are working vigorously alongside tribal members to find solutions. Montana State University faculty members Rink and Skewes as well as Ricker from Fort Peck Community College were recently selected for the Interdisciplinary Research Leaders Program, which is supported by the Robert Wood Johnson Foundation. The fellowship allows them to continue this important work.
Gianforte's Spirit of Montana is a weekly recognition of Montanans for their accomplishments, dedication, and/or service. Gianforte highlights the recipient in the U.S. House of Representatives and personally contacts the honorees.
Said Gianforte, "Their goal is to equip Fort Peck's leaders with data that can guide their policymaking. Their research supports a more compassionate, community-centered approach to address the longterm needs of those seeking help. The three researchers say if a person never heals from tragic circumstances like substance abuse or addiction then the harmful cycles don't end."
The text of the commendation states, "As a result of their work and collaboration, tribal leaders have more information to better understand these complex public health issues. Their research and work are making a difference: many of members of the community are more accepting of and sensitive to these challenges and hardships than they were before."
Ricker told the Northern Plains Independent that she has been working with Rink and Skewes for several years. "Dr. Rink has done work on health equity research on the reservation for 13 years," said Ricker. "Monica has been working here for six years and I have been working here since 2010. We [employ] a community participatory based research approach which gives power and voice to the community."
Gianforte encourages readers to nominate Montanans for the Spirit of Montana award by contacting his office at 202-225-3211 or by email at gianforte.house.gov/contact/ email.