Posted on
Gene Andersen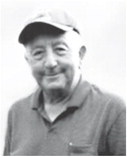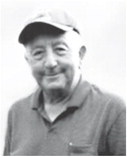 Gene Leslie Andersen, 71, died at his home near Dagmar Friday morning, Jan. 3, 2020.
He was born in Williston, N.D., Dec. 7, 1948, to Marjorie and Leslie Andersen. He grew up on the original Andersen family farm near Dagmar, with his sister, Joanne. He attended Hiawatha Elementary School and graduated from Medicine Lake High School in 1966. He went on to college in Billings and Havre. He received his architectural drafting degree in Wahpeton, N.D. Following that, he served seven years in the Army National Guard. He married Geralyn Sneva Aug. 15, 1970, in Grenora, N.D. After they were married, they lived in Miles City, where he worked at Midland Lumber, drawing and estimating house plans. In 1972, they moved to Plentywood, where Gene worked for C & D Lumber. Then, it onto Tioga, N.D., where he worked for Bethlehem Steel. In the spring of 1973, he had the opportunity to go into farming, working for his uncle Delmar until 1979, when they purchased the farm and he designed and built the farmhouse still there today. This is where they made their home and raised their three children, Brent, Kerby and Ashley.
He found his calling going into the family business of farming. He and his father farmed together for many years until his father's death in 1990. In 2000, he and Kerby began farming together. As most farmers are, he was keenly aware of the weather. When not in the field, he and Geri drove around checking the crops and hoping for moisture when necessary. He spent many years working closely with Les Jensen and Roger Manger.
His love of baseball led him to his wife, Geri. In his younger years, he played with the Big Muddy League in Dagmar and Babe Ruth and Legion in Grenora, N.D., which is where he met Geri. He also brought his passion of this game to many great players coaching Little League in Dagmar, as well as Babe Ruth and Legion baseball in Grenora, N.D.
As a man of the land, he also loved hunting and fishing. Over the years, he took many hunting trips to western Montana with friends. Each year, pheasant and deer hunting were high priorities as well as many fishing trips with the family and friends.
His family was always a priority. While he didn't want to venture too far from the farm, he attended the children's activities whenever he could. Over the last 13 years, he got to know and love his grandchildren, who brought great joy to him.
He gave back to the community through coaching baseball and many other ways. He volunteered when there was a community event and also served on several boards of directors, including the Hiawatha School and Prairie States Co-op in Zahl, N.D. Gene and Geri also helped Kerby with the Centennial Bar when he purchased it and really enjoyed helping him get started.
His life changed drastically in 2009. First, when Geri suffered a stroke and then a few months later when Kerby died. He was a great caretaker for Geri for seven years and did an amazing job, suddenly balancing farm work with household work. Geri died in 2017.
He is survived by his sister, Joanne Andersen of Eagan, Minn.; son, Brent Andersen of Minnetonka, Minn.; daughter, Ashley Engh of Williston, N.D.; and three grandchildren.
He was preceded in death by his wife, Geri; and son, Kerby.
Funeral services were held Wednesday, Jan. 8, at 1 p.m. CST at St. Olaf Lutheran Church in Grenora, N.D.