Posted on
Bruno Ostwald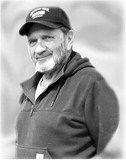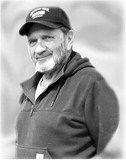 Funeral services for Bruno Ostwald were conducted Monday, Dec. 23, 2019, at the Froid Lutheran Church. Burial followed in the Friedens Geminde Cemetery between Froid and Culbertson with Military Honors. Bruno Ostwald, 70, of Froid died Dec. 17, 2019, at his home from natural causes. Fulkerson Funeral Home of Plentywood had charge of arrangements. Read the complete obituary, post remembrances, send cards and flowers online at www. fulkersonsplentywood.com.
Bruno Alex Ostwald, age 70, of Froid, Mont., died peacefully at his home of natural causes with his dog, Mauser, watching over him on Dec. 17, 2019. Bruno was born March 13, 1949, to Alexander Ostwald and Gladys Ostwald (Damm) in Williston, N.D. He and his older sister, Flora, were raised on their family farm outside of Froid, Mont., where he attended school and graduated in 1967.
After graduating from Froid High School, he joined the Army and served his country honorably. His bravery during the Vietnam war earned him many medals including: Vietnam Service Medal w/1 Bronze Service Star, National Defense Service Medal, Republic of Vietnam Campaign Medal, Army Commendation Medal w/ Oak Leaf Cluster, Sharpshooter (Rifle M - 14) and Expert (Rifle M-16).
Upon completing his time overseas, he found himself drawn back to his roots where he had a full-time career at the National Guard unit in Culbertson. It was during this time he married Michelle LaPorte on Jan. 27 1989. He helped raise her three children, Desiree, Amanda and William, and had five children of his own, Rebekah, Rachel, Josiah, Esther and Hannah before they divorced in 2006. With the dedication of 36 years in the service, he retired with honors as Sergeant First Class Bruno Ostwald.
Buying and selling guns was a hobby of his. He routinely cleaned his guns every winter. Reloading bullets was very therapeutic to him and he considered it an art form. Hunting was a sport he enjoyed very much, both bow and rifle.
He always made sure to iterate the agricultural connection to our German roots and found pleasure in gardening. He was a part of the block management program for over 20 years and also participated in wildlife enhancement programs. Many of Bruno's days were spent at 'the bowl' on his land to tend to his garden, as well as helping the community, however he didn't ask for recognition and remained humble throughout it all. He was a phenomenal cook, but had a hard time making anything less than required to feed an army. We would eat the same meal for days sometimes!
Reading the Bible was very important to him, and he often quoted it.
He loved his dogs Roxy, Sugar and Mauser as though they were his children, and he shared everything with them. He was extremely gifted at training them.
Of all things, his children were most important and he would always take the time to help them, educate and teach, and spend time with and love them. He strove to be their hero.
Preceding him in death were his father, Alexander; mother, Gladys; daughter, Rachel; and sister, Flora.
He is survived by his children, Desireé Badger (Tom) of Williston, Amanda Smith of Bismarck, William Ostwald of Williston, Rebekah Marquez (Matt) of Williston, Josiah Ostwald of Williston, Esther Ostwald of Williston and Hannah Ostwald of Williston; five grandchildren, Alexandra Fischer (Devin), Brayden Heller, Tobias Long and Tavian Long and MaeBelle Oxendahl; and one great-granddaughter, Hazel Fischer.
(Paid Obituary)