Posted on
Gary Lee McCrea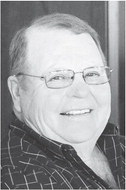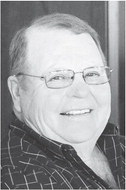 Gary Lee McCrea died peacefully at home in Wolf Point on Wednesday, Dec. 11, 2019.
Gary was born at Trinity Hospital in Wolf Point on Nov. 30, 1940, to Lee and Virginia McCrea. He grew up on the family farm in the Nickwall community of McCone County and attended the Nickwall School through seventh grade. Gary graduated from Wolf Point High School in 1959, where he played football, was editor of the school newspaper Wolf Talk, participated in Allied Youth, and was a member of the Dramatics Club and acted in several class plays.
On May 28, 1959, Gary married Shirley Spitzer at Trinity Lutheran Church in Wolf Point. Gary began working for the Montana State Highway Maintenance Department in 1961 and they lived in Glasgow, Mont., for a short time before moving back to Wolf Point in the fall of 1964. Gary and Shirley built their home on Crescent Drive in 1968 and raised three daughters there. Weekends were often spent helping at the McCrea farm.
Gary left the highway department in 1974 to begin working full-time on the farm, enabling Lee and Virginia to vacation south in the winter months. In November of 1983, Virginia and Lee were ready to retire so they moved to Gary and Shirley's Crescent Drive house and Gary and Shirley moved to the farm.
Gary and Shirley continued raising grain and cattle, expanded the farm property, and also installed several center- pivot irrigation systems on the river bottom fields. Grandson Lee Loendorf began helping on the farm during his high school years. In 2008, Gary and Shirley decided to sell the cattle and lease out the pasture. They greatly enjoyed the new freedom to travel during the winter months and took vacations to Fiji, New Zealand, Australia, Italy, and Mexico, as well as numerous road trips visiting historic and cultural sites throughout United States visiting friends and family along the way.
After 30+ years on the farm, Gary and Shirley decided to semi-retire and, in 2015, grandson Lee Loendorf and wife Erin moved to the farm to become the fourth generation on the land. Gary and Shirley moved closer to town to 7009 NB Loop near the Missouri River Bridge. Gary continued to help on the farm as needed and able, passing down his knowledge to Lee.
Gary was an active coop supporter and served on the Farmers Union Elevator board for a number of years including serving as director through the merger with Equity Elevator and the formation of Farmers Elevator. Gary also was an active member of Trinity Lutheran Church and served many years as president and elder.
In his early years, Gary enjoyed hunting, fishing, and playing cards with good friends, competing and often placing in whist tournaments. Gary was also an excellent dancer and he and Shirley were a common sight on the dance floor. Gary took up golfing in midlife and played both socially and in a men's league; he especially enjoyed golf trips with family and friends. After moving closer to town, morning coffee with "the guys' jump-started most days. Gatherings with family and friends were an important part of Gary's life, especially getting to see grandchildren and great-grandchildren grow and follow their activities. Gary inherited his honesty, integrity, and work ethic from his father, Lee McCrea, and was also known for his great sense of humor.
Survivors are Gary's wife, Shirley; daughters, Kimberly (Kevin) Frazer of Lakewood, Colo., Debra (Gene) Loendorf of Wolf Point, and Julie Mc-Crea of Tucson, Ariz.: grandchildren, Lee (Erin) Loendorf of Wolf Point, Loni Loendorf of Billings, Mont., Justin Frazer and Cassie Frazer of Lakewood, Colo.; and great-grandchildren, Emma and Evan Kawasaki and Jordyn Loendorf of Wolf Point.
Viewing will be Sunday, Dec. 22, from 2 to 6 p.m. at Clayton Memorial Chapel in Wolf Point, and the funeral service will be Monday, Dec. 23, at 11 a.m. at Trinity Lutheran Church in Wolf Point. Burial will be at Nickwall Cemetery in McCone County south of Wolf Point.
The family would like to thank everyone for their many kindnesses, including visits and gifts, and especially for the numerous calls, texts, cards, and Facebook comments. This outpouring greatly helps ease the emptiness left by Gary's passing. In lieu of flowers, the family invites contributions to Faith Home, the Wolf Point 100 Club, or Bigger Sky Kids.
(Paid Obituary)