Posted on
Carol Clincher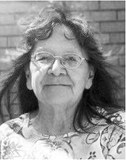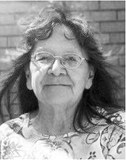 Carol Ann Clincher, 69, lifetime resident of Poplar, died Tuesday, Nov. 19, 2019, at Poplar Hospital.
She was born Aug. 17, 1950, in Poplar to Mercy (Walking Eagle) MacDonald and Silas Clincher of Laurel. She lived and attended Poplar Public Schools, graduating in 1968.
Soon after graduating, she married Leonard Youngman in Poplar. They had two children, daughter Jo'e and son Robin. They were given a chance to go on relocation to San Francisco/Oakland area, in California. They later divorced. She married Terry L. Boyd Sr. They had one son, Kristofer I. Boyd. They later divorced. She had a union with Gerald "Jerry" Miller. They later divorced, but remained close friends. She was predeceased by special friend and companion, Norman "Hindu" Muskrat.
She worked for the Fort Peck Tribes in 1972, working in the administration department, where she learned how the tribes operate, typing the minutes of the meetings or the resolutions or resolution log. From there, she went on to work for the Bureau of Indian Affairs, working in several offices at the B.I.A. Wolf Point Irrigation office in Wolf Point and TERO. She attended college briefly at Dawson Community College in Glendive.
She had a strong faith in Jesus and always had her Bible out and prayed with everyone who needed it. She taught her children and grandchildren to call on the name of the Lord and always plead "the Blood!"
She is survived by daughter, Jo'e Youngman of Poplar; sons, Robin Youngman and Kristofer Boyd, both of Poplar; sisters, Marian Montclair of Poplar, Annabelle Weston of Wounded Knee, S.D., Barbara Beach Salinda of Laurel and Lois Flemming of Wolf Point; adopted sisters, Joanne Steele of Poplar, Roberta Archdale of Wolf Point, Ilona Jo Matthews of Wolf Point and Denise Welch of Poplar; brothers, Stephen "James" Clincher of Poplar, Barry Beach of Billings, Brad Beach of U.S.A., Gary MacDonald of Wolf Point and Donald "Sandy" MacDonald of Billings; adopted brother, Kenny Ryan of Wolf Point; step-mother, Roberta "Bobby" Clincher of Laurel; and numerous grandchildren and great-grandchildren.
She was preceded in death by brothers, Abraham and Ronnie Clincher and Victor "Buzz" Perry; and sisters, Nancy Eagle and Bonnie Clincher Red Elk.
Funeral services were held Monday, Nov. 25, at the Poplar Cultural Center. Clayton Stevenson Memorial Chapel was entrusted with arrangements.