Posted on
Youth Conference Sees Hopeful Discussions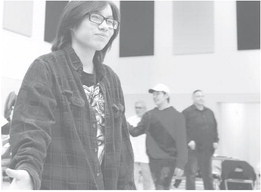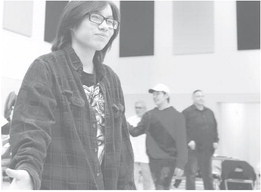 Over 100 high school students from Frazer, Wolf Point, Poplar and Brockton attended a three-day conference last week led by Dr. Clayton Small, founder and lead trainer for Native P.R.I.D.E (Prevention, Research, Intervention, Development, Education).
The Native HOPE youth conference was hosted by the NDO youth council and Spotted Bull Treatment Center. Spotted Bull project coordinator Carrie Manning was a key organizer. The event ran for three days, Nov. 13-15, at Wolf Point Community Hall.
According to leadership coach and educator Carolyn Campbell, the group addressed some sensitive subjects.
Said Campbell, "Using interactive team building games, skill building, ceremony, personal testimonies, peer mentorship and lots of humor, the conference provided a safe and sacred space for participants to address suicide, depression, trauma, violence and substance abuse."
Dr. Small said he has been surprised by the amount of levity brought to these discussions by children in the community.
"One might expect lots of tears in a workshop like this or perhaps anger and rigidity," said Small, "but the exact opposite was true. There was so much laughter and playfulness. There were games upon games."
Small said painful subjects don't need to lead to painful discussions.
"Addressing wellness and healing doesn't have to be all pain," said Small. "The team building approach we use is also used by professional sports teams, corporations. The only difference, I stay up at night thinking how to make it teen relevant."
For more information about Dr. Small or Native Pride, visit nativeprideus.org/ programs.html.