Posted on
Vonnie Lambert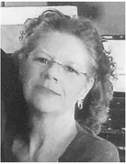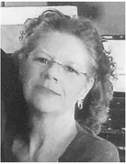 Vonnie Lee Lambert, 69, died Sunday, Nov. 11, 2019, at her home in Fairview.
She was born Jan. 25, 1950, in Helena. She was one of six siblings, but was the only one adopted by Roland and Martha Roberts. She had a void in her heart from being adopted and sought out to find her biological parents. A few years ago, she met her biological brother, Cole Roberts, and they would spend hours on the phone with each other.
She attended Culbertson High School where she had an abundance of joyful experiences as a cheerleader. She continued to cheer on her grandchildren at each sporting event and was their biggest cheerleader throughout their lives.
She married Ronnie Schuetze in 1968 and they had a daughter, Melinda. She had 12 pregnancies before being blessed with a child. In 1975, she married Richard Lambert. On Oct. 24, 2019, they celebrated their 44th wedding anniversary.
She had a heartwarming mindset that made everyone feel safe. She could get anyone to share their life story. She was a people person who never found a reason to stop talking. More importantly, she was an excellent listener.
Cooking was one of her amazing qualities. She loved cooking for the children at the school and became known for her hug lines.
She loved the water. No matter where she was at, if there was water, she was happy. She found Flathead Lake to be immensely joyous. Between traveling to Canada and having her grandchildren stay with her in Vida, she saw the best in each place she visited.
Her favorite television show was Gilmore Girls and, every holiday, the Hallmark Channel would play continuously.
She was preceded in death by her mother, Mary Finnicum; and brothers, Pat Roberts and Roland Roberts.
She is survived by her husband, Richard Lambert; brothers, Cole Roberts, Ward Roberts, Tom Roberts and Jim Roberts; sister, Mick Chesmore; daughter, Melinda Portra; five grandchildren; and four great-grandchildren.
Memorial services were held Saturday, Nov. 16, at the Culbertson High School gymnasium with Pastor Jay Cummins officiating. Interment was in the Hillside Cemetery in Culbertson.