Posted on
New Sign Added At Stampede Grounds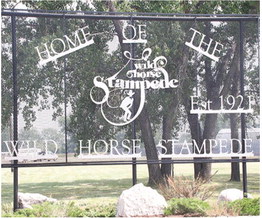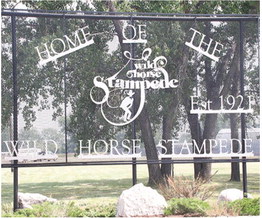 Visitors to the Wolf Point Wild Horse Stampede were greeted with a new sign at the main gate of the Marvin Brookman Stadium this year.
Tyson Tjon said the Stampede committee contacted him about creating the sign.
"They let me go with it. They gave me free range," Tjon said.
He said it took him a couple of hours to develop the design and then he went from there with a new laser.
Tjon added that it was a project that he definitely cared deeply about doing a great job.
He is a Wolf Point High School graduate and has missed only one Stampede during his lifetime.
"It's a great time for friends and family," Tjon said.