Posted on
Crowder Resigns As School Superintendent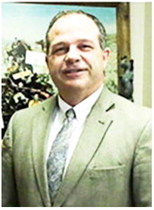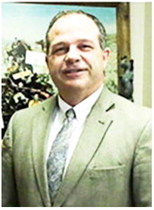 Accepts New Position
After 25 years serving as Culbertson's superintendent of schools, Larry Crowder has officially resigned from the position. He made his resignation official at the board meeting on Monday, Feb. 27.
Crowder has accepted the position as the executive director for the Montana Rural Education Association. He has been a board member for the organization.
Crowder said the position is to be an advocate in all facets of the spectrum including testifying at the legislative session and working on any rural education issue.
Prior to coming to Culbertson, Crowder served as an administrator for 10 years in Saco.
"I've always known rural schools," Crowder said. "This is a fitting next step for me."
Although he's excited for his next challenge, Crowder says the move will be bittersweet for him and his wife, Tamara.
"Twenty-five years is a long time to set up shop," Larry said. "It's nothing we have taken lightly. We have really embraced the community and they have embraced us."
He said he has many treasured memories during his career in Culbertson.
"It's been a great experience between us, the community, staff and school," Crowder said. "We like our students, families and parents."
Crowder will serve as Culbertson's mayor until the end of June. The council needs to appoint a new mayor until the next available election.
He says his life will be much different. Instead of going to school like he has been for the past 52 years, he will working from a new home in the Helena area.
"It will feel different," Crowder said. "I look forward to helping small schools across the state. We're here to promote rural education. We love everything about it."